2022 PIAA Boys' Volleyball Championships Information and Results
[banner tier="1" count="4"]
CHAMPIONSHIP BRACKETS:
ONLINE PROGRAM: (View online and purchase digital or hard copy.)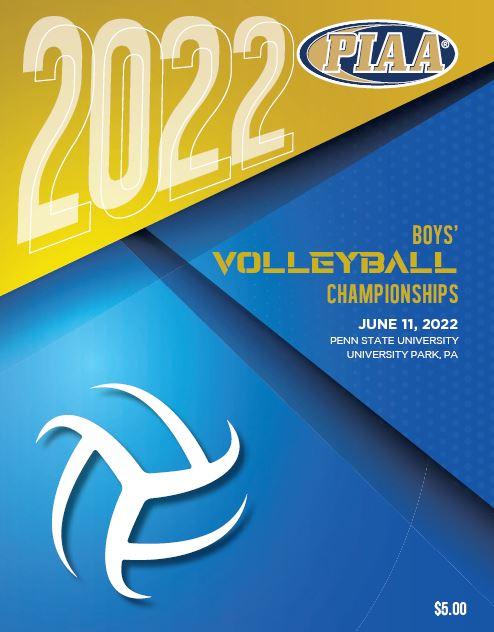 Click the image above to access.
2022 CHAMPIONSHIPS DATES:
First Round - Tues., May 31
Quarterfinals - Sat., June 4
Semi-Finals - Tues., June 7
Championships - Sat., June 11
[banner tier="2" count="4"]
QUALIFYING AND EVENT INFORMATION:
PIAA Boys' Volleyball Finals PCN Broadcast Information
[banner tier="3" count="4"]
ADDITIONAL SUPPORT INFORMATION:
Purchase PIAA Volleyball Championship Appareal:

Interested in sponsoring PIAA Championship Events...contact the Market Street Sports Group for sponsorship information at www.marketstreetsportsgroup.com or (717) 509-2803.
For Booster Club and additional business individual souvenir program advertising, please contact Tanya Hollingsworth at Royal Publishing at (800) 397-5834 or visit them on the web at www.royalpublishing.com